Jan's Store Opening

May 5th- July 2nd
(closed June 23,24,25)
Fri, Sat, Sun 10 am- 5 pm or by Appointment
320-743-3327
Another year is under way and spring is in full swing. Its the perfect time to think about your yard and planting trees to enhance your curb appeal. We have several varieties of trees up and ready to transplant in your yard. If you need to block off your neighbor or in need of a wind row we have trees in many sizes to accommodate your needs. Trees starting at 3 foot up to 9 foot. We do have some smaller potted trees, other trees are dug in a 36 in burlap basket (B&B).
Species:
Blue Spruce, White Spruce, White Pine, Norway Pine, Balsam Fir
Prices:
3 ft potted $45.00
4 ft B&B $200.00
5 ft B&B $250.00
6 ft B&B $300.00
7 ft B&B $350.00
8 ft B&B $400.00
9 ft B&B $450.00


Autumn Blaze Maples, Birch, High breed poplar available call to check current stock. 320-743-3327
---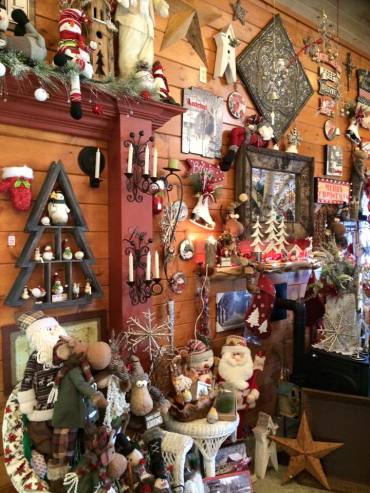 ---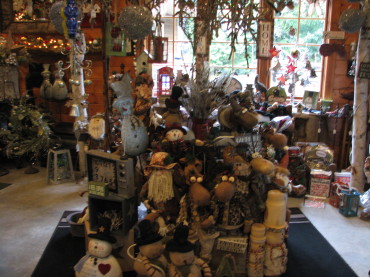 Jan's Bird Bath Workshop
JUNE 3RD At the work shop you will make your own bird bath out of concrete and paint to your taste. The project takes 2 days one to make the bath and another to do painting. The class is $65.00 per person and includes a stand or without a stand with it the class is $40.00 per person. Call to reserve your spot 320-743-3327 or
email us at
info@Janschristmastrees.com
.
.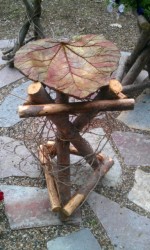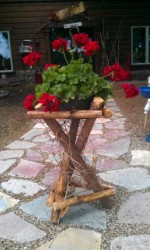 Jan's Gift Store Filled with Thousands of Gifts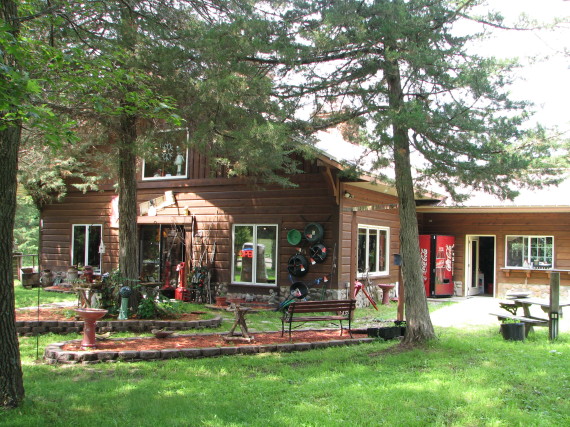 DUG TREES READY FOR YOUR YARD!!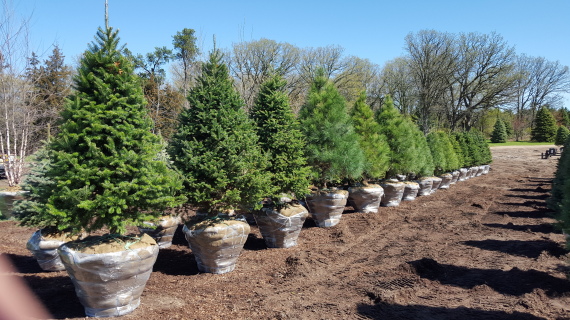 ---